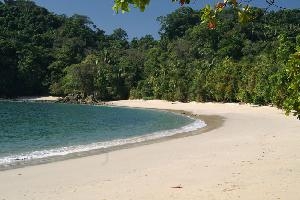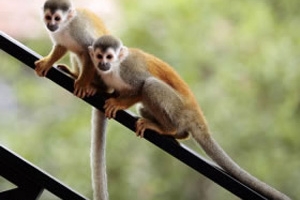 NATIONAAL PARK MANUEL ANTONIO
Dit is een klein Nationaal park in het Central Pacific Conservation Area, gelegen aan de Pacific kust van Costa Rica, iets ten zuiden van de stad Quepos.
Established in 1972 with a land area enumerating 1983 ha (the smallest of any Costa Rican national park), it is the destination of as many as 150,000 visitors annually and well known for its beautiful beaches and hiking trails. In 2011, Manuel Antonio was listed by Forbes among the world's 12 most beautiful national parks
This park has one of the most impressive landscapes of the world and has several coves with many white sand beaches and lush foliage amidst great mountains and forests that reach the beaches. Additionally, it is located in the tropical forest. It has a large land and marine biodiversity with beautiful coral reefs.